Foundry Process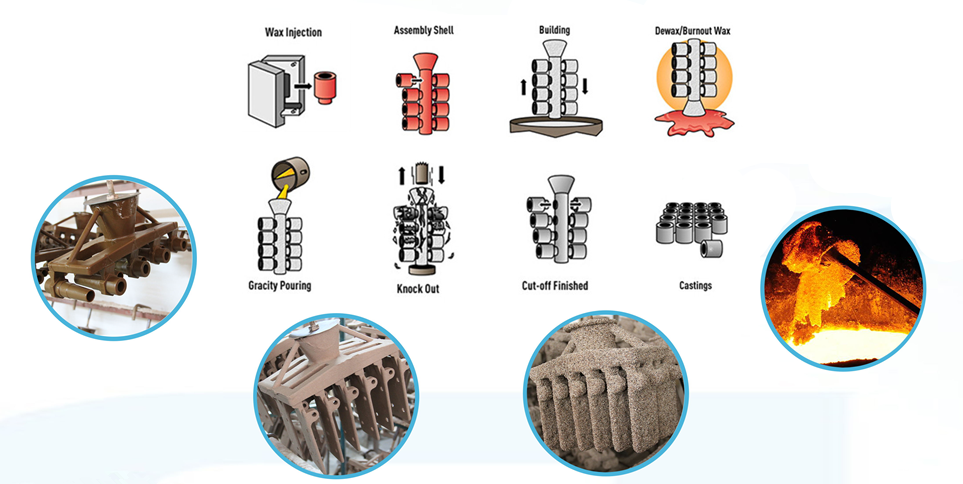 Adhesive Wax Detail Specification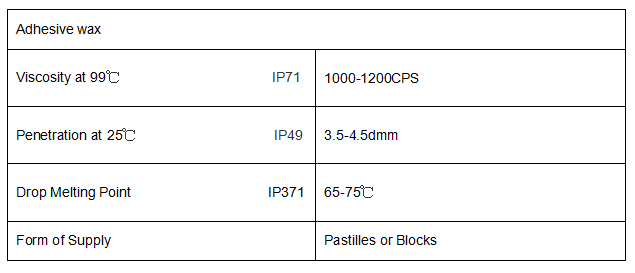 Features
It is more effiient than traditional iron soldering boning ,bonding more firmly ,more environmentally friendly and less gap.It is beneficial to improve the pass rate of castings.Adhesive max has a good compatibility,there will be no change of mold wax performance when using together with mold wax .While the adhesive wax will not have adverse effects on the next shelling process .
Adhesive wax will be dewaxed and burned in the roasting,the ash level us below 0.01%.It is a special wax of targeted development .Strong cohesive force, seamless,it avoided the casting defect casused by gap and refractories-off in tradtional wax assembling and dewaxing.It will improve the pass rate .
Application
Used in wax assembling of precision casting and wax welding.
Instead of traditional iron soldering bonding,avoiding the dense smoke and surface defects during wax assembling and wax welding.

High strenghth ,without break during wax assembling,repairing,washing and dying.

Good compatibility,when it is mixed with the model wax,there will be no affect to the performance and properties.

Strong adhesion,it can be used directly even there will be mold release agent on the surface.
Packing

25kg/box ,the packing also can be packed according to customers' specific requirements.