Foundry Process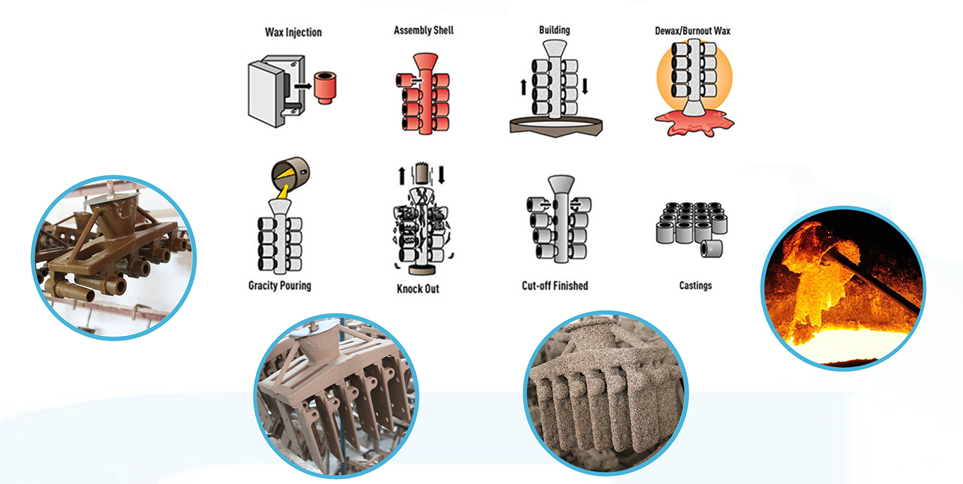 Chemical Composition of Filled Pattern Wax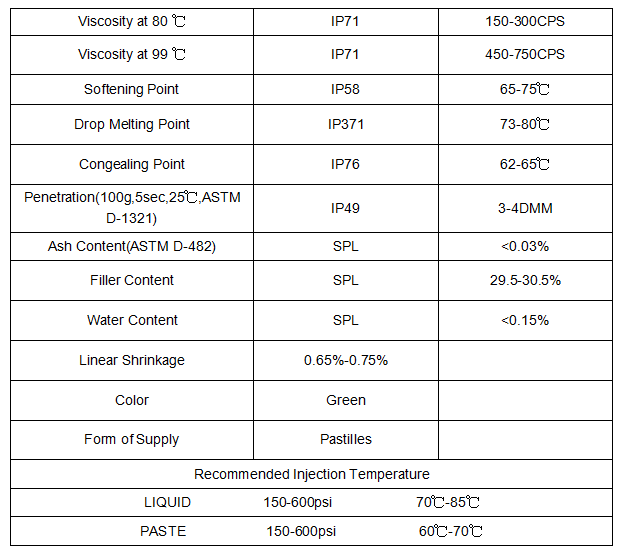 Pattern Wax Features
EXCELLENT DIMENSIONAL STABILITY—It has superior dimensional stability because linear shrinkage and sinkage are reduced when using a filled pattern wax.Now it is used in high precision castings.
HIGH STERENGTH—Its patterns will maintain their shape even at elevated ambient temperatures.The patterns will not distort during handling ,mounting and shelling.It is the first choice of high precision castings.
LOW ASH CONTENT —The ash level is below 0.03% ensuring there is no contamination to the metal.
HIGH PRODUCUTION RATE—It produces fine details accurately and has a smooth surface finish.
GOOD MOLD RELEASE—Mold release is fast and easy.
Pattern Wax Applications
It can be used in the paste condition to gain the benefits of a lower shrinkage and sinkage rate or injected as a liquid .Using at lower temperature speeds up the pattern production rate but liquid injection at a slightly higher temperature is recommended when injecting around ceramic cores.
Pattern Wax Packing
25kg/bag ,the packing also can be packed according to customers' specific requirements.